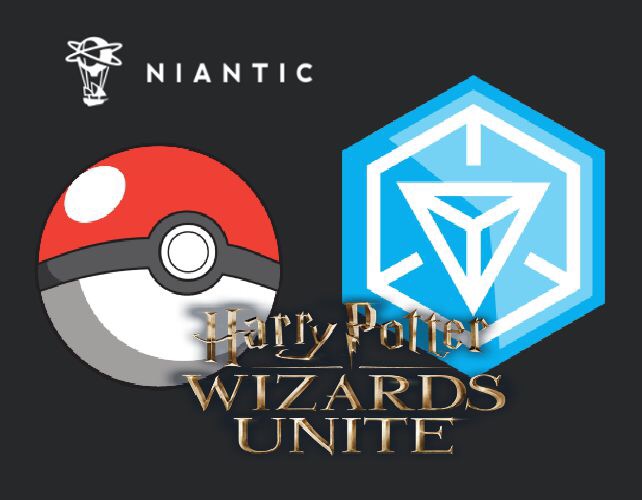 More Niantic Games
Niantic Labs is, as mentioned earlier, progressive in  the making of Augmented Reality games. In just a few years they released two successfull games in the mobile market and in 2018 they will launch another Augmented Reality game with successfull prospect. Current results of both already released games indicate this way of creating games is the way of the future.
Ingress
It all started with Ingress. In 2012 a small amount of people could receive an invitation to the béta version of Ingress. One year later it became an open béta and shortly after, december 2013, they released the game officially. From that moment on an addiction came to life for many people. Ingress isn't just a game, because of the augmented reality aspect, it goes beyond a game. In the course of the years this game grew into a large community of players from all over the world. The battle for or against the Shapers is held globally.
You are not obliged to fight this fight globally. Even if you just play in your own neighborhood or city, you are helping out. This is also the strength of the game, playing solitary or with a whole community, This community grew a lot in the years. People of all ages became friends, are going to events with each other.  Also drinking a beer together after the battles.
Pokémon Go
Off course Niantic labs quickly discovered that this type of gaming was the way of the future. Therefore they released a new augmented reality "addiction". This time with a high volume of youth sentiment for many people, Pokémon Go. The goal of the game is not to fight against another team, but to collect and evolve as much Pokémon as possible and train them in the "Pokégyms". The game became a big hype. In the beginning it had a low volume of community activities, but now Niantic also organizes events for Pokémon Go players all over the world.
Harry Potter
Niantic Labs announced the coming of a new Augmented Reality game in 2018. Harry Potter, Wizards Unite. There are a lot of speculations but knowing what Niantic can do, it will be promising.
If you want to knowmore about one of these games, check their official websites: Ingress, Pokémon Go en Harry Potter Wizards Unite.